Located on the scenic campus of the University, the Department of Physics started its activity in 1959 and then in 1962 it started its undergraduate classes and there is no looking back since then bajali college which has been now upgraded to bhattadev university. Headed by Dr. Arup Bharali, the department today is an active beehive of both teaching and learning.

The faculty in the Department of Physics strongly believe that desire maybe the key to motivation, but it is determination and commitment to unrelenting pursuit of our goals and excellence that enable us to attain success. As pointed out by Albert Einstein that "the supreme art of the teacher" is "to awaken joy in creative expression and knowledge", the faculty of Physics Department dedicate themselves to and strive for excellence in teaching and research.

Apart from traditional method of board teaching, modem ICT enabled methods using the Power Point presentations on LCD projector and audio-video educative material available as CDs and material accessed from the internet, is liberally utilized by the faculty members. Students are also encouraged to develop presentations using these resources

Wallmagazine : Pratiphalan published yearly

View Full profile
Read More..
Established in the year 1959 and starting the journey in UG level from 1962 the department is committed to students gaining versatile aspects of chemistry in connection with the university curriculum. The department is located in the ground floor of the science building. The rigors of academic study at each level are balanced with a number of other related activities, which include co-curricular activities like sports and other awareness programs. Special lectures on varied topic of academic relevance are held. The Department is intended for students who are primarily interested in careers as professional chemists or wish a thorough grounding in chemistry in preparation for professional or graduate school in chemistry and related disciplines since it has collaboration with prominent universities along with other departments of relevance. Alumnies of this department are serving in various national and internationally recognized institutions.

The Chemistry Department offers a three year B.Sc. honours programme study under the UGC's Choice Based Credit System (CBCS), with newly developed syllabi based on the suggested UGC templates as well as perceptions of what should be studied to master of the given subject.

In addition, from the academic session 2022-23 a new
5 year Integrated M.Sc. programme is launched. A student seeking to study Integrated M.Sc. programme in Chemistry must have passed Mathematics along with Chemistry at the H.S. level. There will be provisions for multiple entry and exit at different levels subjected to implementation of National Education Policy 2020 and availability of seats. Exited students will be provided with certificate/diploma/degree after fulfillment of required conditions.


Wallmagazine : Crystal published yearly
Mathematics, hailed as the "Queen of Sciences" by Carl Fredrich Gauss, dreaded by many and loved by an equal number, has progressed rapidly since the beginning of recorded history.

Prof. S. Kulandai Valu from South India and Prof. Ajit Kr. Sarma were the first men to start the department.The up gradation necessitated a third hand which was quickly made up with the coming of Prof. Hem Kanta Sarma. Mathematics upgraded to Honours in 1964. Bajali College, was the only College in lower Assam having Mathematics up to Degree Honours. The department remained a four-men with the exit of Prof. Kulandai Valu and Prof. Ajit Kr. Sarma and coming of three more faculty members Prof. M. D. Sahoo, Prof. J. K. Das and Prof. S. N. Sarma.

From its inception since 1962 to the present, the Department of Mathematics is providing a stimulating teaching environment for the undergraduate and higher secondary students and has evolved and grown in several directions with a healthy balance between pure and applied mathematics.It has been enriched with the introduction of Postgraduate Classes in 2017 and has successfully produced its first batch of Masters in 2019. The department is bound to transform young people to competent and motivated professionals with sound theoretical and practical knowledge to produce postgraduate students with strong foundation to join research or to serve in industry.

Wallmagazine: Prantabindu published yearly
The Department of Zoology is the most unique and distinguished department of Bhattadev University, Bajali in animal science learning, teaching and research. This is one of the oldest department of Bhattadev University (formerly Bajali College), established in 1962 with the opening of Degree course under the headship of Prof. H.L Bhagat, M.Sc. Later in 1981, the Post graduate courses were opened by the Bajali College authority under the guideship of Late. Dr. Kalinath Sarmah, HoD/GU. This was possible only for the great perseverance of the second Principal of Bajali College, Late. R.N Sarma, M.Sc.

The Department offers both the courses (undergraduate and post graduate). The course structure is being followed as per UGC guidelines and subsequently revised time to time. Accordingly the Department introduced the Choice Based Credit System (CBCS) in 2018. Areas of specialization in Post Graduate courses includes Cell Biology, Entomology and Fishery. The faculties of the department are dedicated and had taken part in various faculty development programmes from time to time. The department is actively involved in research in frontier areas of life sciences via sponsored research projects.

The Department has produced large number of graduate and post graduates with a considerable number of their first class degree and numbers of Alumni of the department have occupied good jobs of higher ranks in various fields like Education, Health, Fisheries, Sericulture, Forestry, Civil administration etc.

Wall magazine: Zoologica published yearly

View Full Profile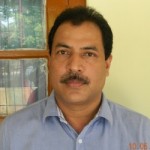 Dr. Pradip Kumar Sarma
M.Sc., Ph.D.
Assistant Prof. & Head of the Department
Specialization: Fishery
email id: zoo.pradip@bhattadevuniversity.ac.in
contact number: 9435123692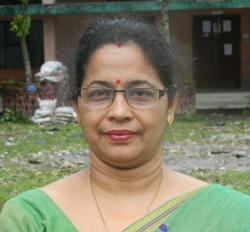 Dr. Dipika Kalita
M.Sc., M.Phil, Ph. D.
Assistant Prof.(Senior Grade)
Specialization: Entomology and Environmental Biology
email id: zoo.dipika@bhattadevuniversity.ac.in
contact number: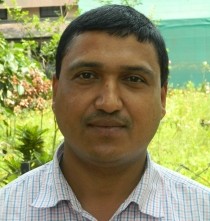 Dr. Akshay Kumar Haloi
M.Sc., Ph.D.
Assistant Prof.
Specialization: Ecology
email id: zoo.akshya@bhattadevuniversity.ac.in
contact number: 9707701839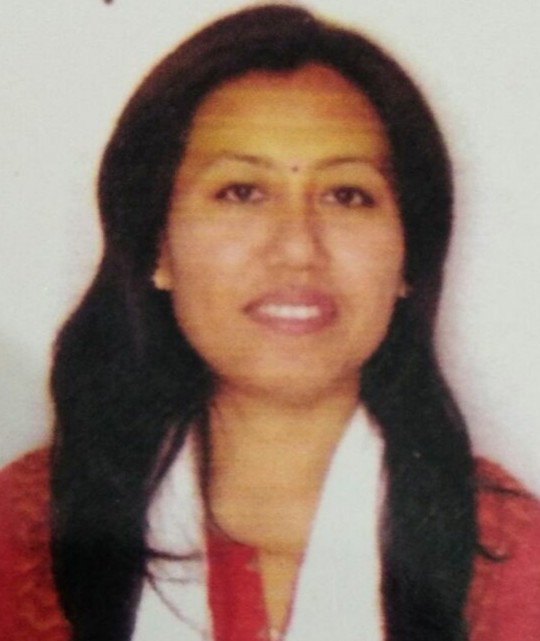 Mrs. Arundhati Gogoi
MSc. BEd. Mphil
Assistant Prof.
Specialization: Animal Ecology and Wildlife Biology
email id: zoo.arundhati@bhattadevuniversity.ac.in
contact number: 9954285805 & 9101124874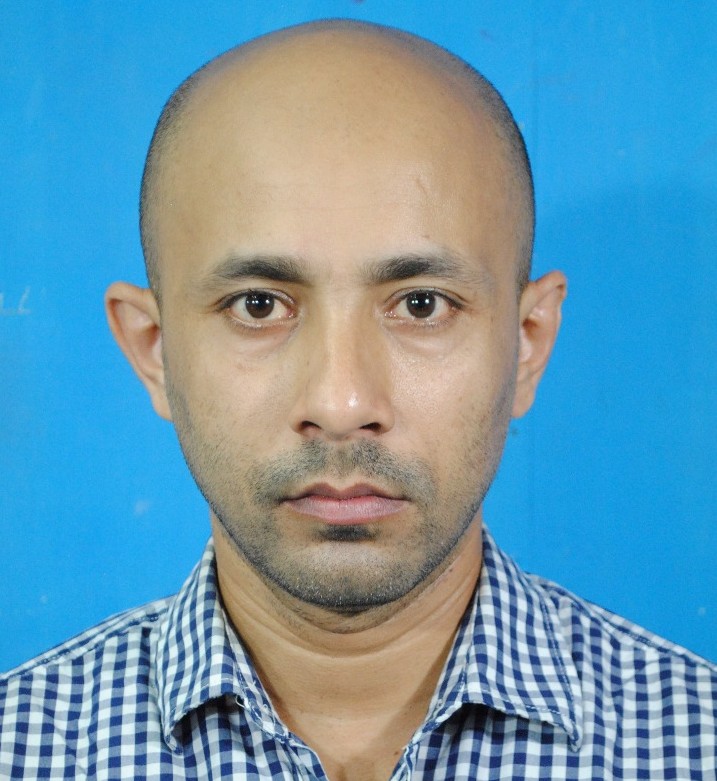 Dr. Alakesh Barman
MSc. PhD.
Assistant Prof.
Specialization: Entomology
email id: zoo.alakesh@bhattadevuniversity.ac.in
contact number: 9864292609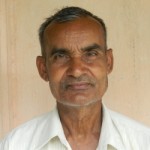 Mr. Prasanna Malakar
contact number: 9577694082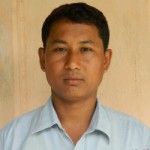 Mr. Tilak Boro
contact number: 9854376300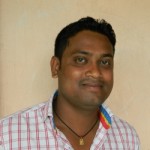 Mr. Debajit Bharali
contact number: --
Welcome to the Department of Statistics at Bhattadev University, Bajali. Statistics has been taught at this institute since 1973 when Prof. Singha Nath Sarma joined as founder head.Since then it has become a full-flaged department and currently located in first floor the science buliding. The strength of the department howerver lies in dedication of the faculty members to develop statistical knowledge and to adapt with the changing scenario of Statistics as a subject and to keep abreast with the best in the emerging fields. The department is equipped with more than 75 books and 5 journals.

Wallmagazine: Sigma published yearly

View Full Profile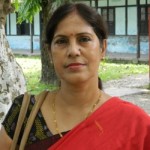 Mrs. Archana Bhattacharya
M.Sc.
Assoc. Prof.
Specialization: Demography
email id: sta.archana@bhattadevuniversity.ac.in
contact number: 9859272360
MISSION OF THE DEPARTMENT

"The Department of Botany was established in the year 1959 with a mission to revolutionize plant science knowledge among the young students of the area, so that its agro-based society be greatly benefited."

The department of botany was established in the year 1959 under the able leadership of late Prof. Hem Chandra Sarma, M.Sc., M. Phil. with four faculty members. In the year 1969, honours course was introduced and the 1 st batch appeared for the final Examination in 1973. So far, more than one hundred students have successfully passed B.Sc. with botany honours / major which include University Toppers (Miss Nilam Sarma, Barnali Das and Pranjana Neyogi).

Till 2006, the dept. was running with six faculty members. Presently, the dept. is running B.Sc. and pre-degree science programme with two faculty members of which one of them is a Ph.D. degree holder. Our faculty members are rendering their valued service to the dept. & in society.
Current H.o.D., Mr. Kanak Das, M.Sc. is an active member of Assam Science Society, Bajali Branch and is associated with different teachers training programs organized by the Ass. Sci. Soc. and Extension Education Cell, Bhattadev University. Presently, he holds the finance secretarial position of the Teachers Association and also the Estate officer (i/c) of the University.
Dr. Surendra Mohan Nath, M.Sc. (Gold medalist), Ph.D. is the life member of Assam Science Society and the Journal of Association for Plant Taxonomy/ Phytotaxonomy, BSI, Kolkata. He is actively associated with biodiversity and conservation programs, besides being in-charge of departmental Seminar library and Indoor Garden.
There are two experienced and dedicated bearers in the department to assist our day to day laboratory works.

INFRASTUCTURE:
So far as the infrastructures are concerned, we have all the basic facilities within our laboratories which include one Trinocular Microscope with microphotography facilities, one Binocular Microscope, twenty four numbers of workable compound Microscopes (light and electric), eight nos. of Simple Microscopes, one Incubator, Digital pH Meter, one set of digital Centrifuge, one set of hand Centrifuge, one Autoclave, one Chromatographic chamber, one set of Rotary Microscopic apparatus, Refrigerator, Lux Meter, Hot Air Oven, UV-Vis digital Spectrophotometer Colony Counter, Hygrometer, Water and Soil Analysis Kit, Bunsen Burner, Digital Balance, Students' Manual Balance, Bacterial Incubator, Haemocytometer, Slide Chamber, glassware and other Charts and Models. The Dept. is provided with full-fledged water supply facilities.

SEMINAR LIBRARY:
The dept. of botany maintains a seminar library in which about 100- text books (including few reference books) and as many as 7- Journals (own collection) are in the stock. Accordingly, the total nos. books includes 40- different titles. The department also has a small museum which in a limited way, gives a glimpse of local plant varieties.

BOTANIC GARDEN:
We have maintained an Indoor garden and a medicinal plant garden having about 40- varieties of plant species (mostly medicinal plants) viz., Costus speciosus (Koen. ex Retz.) Sm., Costus igneus (insulin plant) Rauvofia serpentine (L.) Benth. ex Kurz., Boerhaavia diffusa L., Hemidesmus indicus (L.) Schult, Aloe barbadensis Mill., Acorus calamus L., Asparagus racemosus Willd. Var. javanicus Baker etc.

OPPORTUNITY:
1. We undertake self-employment trainings like-
a. Mushroom cultivation
b. Floriculture
c. Horticulture etc. by taking major / minor projects
2. Introduction vocational courses in –
a. Biotechnology (already introduced)
b. Microbiology
c. P.G. Course in Botany

Wallmagazine: Evergreen published yearly

View Full Department Profile | View Department Activities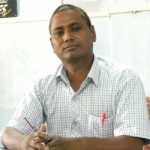 Sri Kanak Das
M.Sc.
Head of the Department & Associate Prof.
Specialization: Physiology
email id: bot.kanak@bhattadevuniversity.ac.in
contact number: 9954263872
Mr. Pranjit Kalita
contact number: 8752028387